We will keep you up-to-date on the latest news related to the Middle East.
Promotion Project for Tochigi Prefecture Pears
・In the fiscal years 2021 and 2022, our company conducted a pilot sales and test marketing campaign for Tochigi Prefecture pears at one of the largest retail outlets in Dubai.
・During the tasting sessions, we conducted surveys with a total of 877 participants, gathering feedback on taste and pricing to validate the marketability of the product in retail stores.
・Based on the above verification and analysis, we are currently working on coordination between Tochigi Prefecture and importers in the UAE, gearing up for full-scale exports.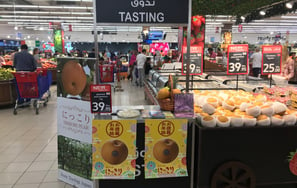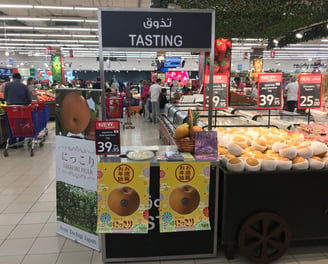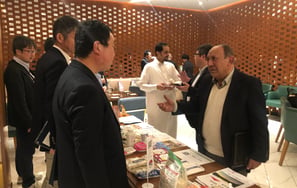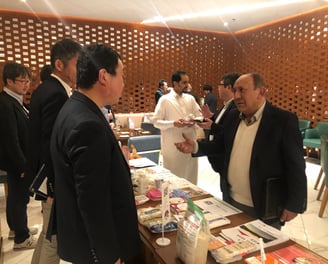 Promotion Project for Japanese Rice and Rice-based Products
・Our company aimed to expand the export of Japanese rice and rice-based products in Saudi Arabia and conducted promotional activities, including webinars and promotions at Japanese restaurants.
・The promotions were held at YOKARI, one of Riyadh's most popular Japanese restaurants.
・As a result of this project, some participants saw progress in their product negotiations, demonstrating the effectiveness of our efforts.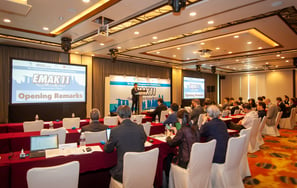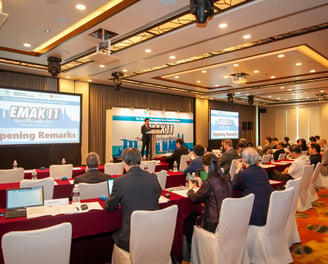 Support for the 11th EMAK Workshop
・Our company provided operational support for the Energy Management and Knowledge Transfer Workshop (EMAK), which Japan, under the auspices of the international organization IEA, hosted as the lead country in Singapore.
・Specifically, we handled various aspects of logistics and operations, including venue selection, setup, participant coordination, arranging moderators, hosting guest speakers, and managing accommodation arrangements.
Nozomi Nagai
After graduating from Hitotsubashi University, Nozomi joined Nomura Research Institute, Ltd. in 2009. At Nomura Research Institute, he specialized in business related to developing countries, particularly in the Middle East and Africa, and participated in a wide range of projects in various fields. In 2013, he was seconded to the Middle East Cooperation Center, an external organization of the Ministry of Economy, Trade and Industry (METI), where he served as the Deputy Representative of the UAE office. In this role, he focused on building networks with local governments and state-owned enterprises and engaged in activities to attract Japanese companies to the region. In 2015, he assumed the position of President and CEO at KSN Corporation (now known as CrossReach). He continued to reside in the UAE/Dubai and leveraged his extensive local network and expertise in Middle East and Africa business to participate in numerous consulting projects, providing support to Japanese companies.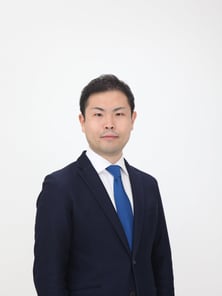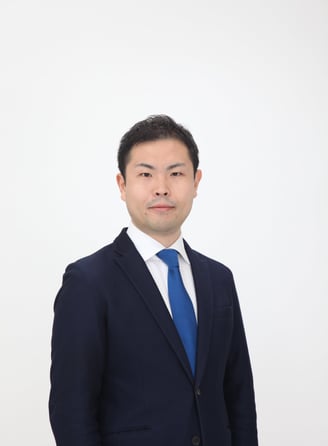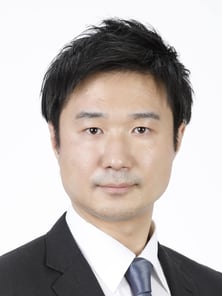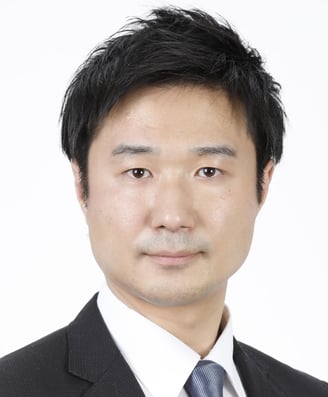 Junji Yomogida
After graduating from the University of Tokyo, Junji joined the Ministry of Foreign Affairs in 2011. He was primarily responsible for coordinating high-level visits between Japan and various countries, with a focus on Middle Eastern nations, and also handled parliamentary affairs. In 2013, after completing a two-year training program in Egypt, where he acquired proficiency in Arabic, he was assigned to the Embassy of Japan in Jordan. During this time, he organized matchmaking events between Japanese and Jordanian companies and led cultural events promoting Japanese culture in Jordan. Upon joining CrossReach, he mainly participated in marketing research and various consulting projects in Middle Eastern countries, including the UAE. His Arabic language skills are at an interpreter level, and he possesses deep knowledge of the political and cultural aspects of the Middle East region.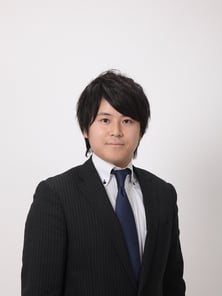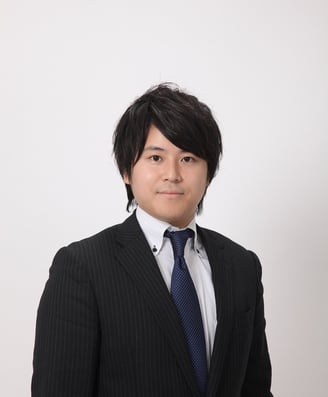 Tetsuya Ishibashi
After graduating from Imperial College London, Tetsuya joined Nomura Research Institute, Ltd. in 2009. He worked with a focus on clients in the consumer goods manufacturing and general manufacturing sectors. His involvement spanned various research and consulting projects, including overseas research, formulation of overseas business strategies, advisory services for cross-border M&A, and post-acquisition management integration support. Upon joining CrossReach, he gained one year of experience in a semi-secondment role in the UAE office before returning to the Tokyo office. He has since served as the project leader for numerous research and consulting projects, demonstrating in-depth knowledge of the market environment in the Middle East, including the UAE, among other countries.